The Global Network implementation concept
The Global Network Implementation Concept is a systematic approach that combines evidence-based standards with a process of self-audit to support sustained commitment and continuous improvement.
The Global Standards, reviewed in 2015, address key elements known to be important in achieving outcomes for effective tobacco management and tobacco cessation within healthcare services. Each standard is supported by implementation criteria (specific structures and processes) to help guide healthcare services in achieving implementation and monitoring progress.
Follow the links below to learn more about the standards.
---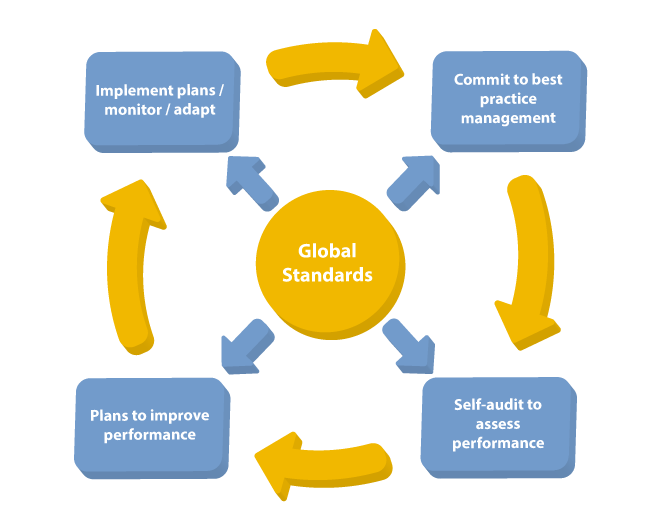 ---